Facebook to launch its own in-app podcast player to take on Clubhouse
---
For weeks, rumors have been swirling online that Facebook is building its own audio app to take on Clubhouse. This week, Facebook finally confirmed the rumor. The social giant plans to build its own in-app podcast player as it jumps on the audio chat bandwagon.  However, podcasters will have to opt-in.
In a blog post by Fidji Simo, Head of Facebook App, Facebook said the addition of the in-app podcast player will allow users to share their podcast shows through the Facebook page but will be separate from its new in-app Spotify player.
"Storytelling helps people build meaningful bonds: we all have stories to share with our friends, our communities, and the world at large. Speech, sound, and language are the building blocks for how we connect with each other. That's why good audio experiences can feel immersive and intimate at the same time."
According to the announcement, podcasters will be able to distribute their shows through their Facebook page and will opt into doing so. However, the exact product details are still sketchy. For now, about 170 million people already connect to podcast pages and some 35 million are fans of shows.
The first thing Facebook is building is a set of new audio creation tools. Using its audio technologies and AI, the new in-app podcast will enable users to "use music from Facebook's Sound Collection in the background of your story to set the tone. And with the ability to mix audio tracks, a growing collection of sound effects, voice effects and filters, it should be a lot of fun too."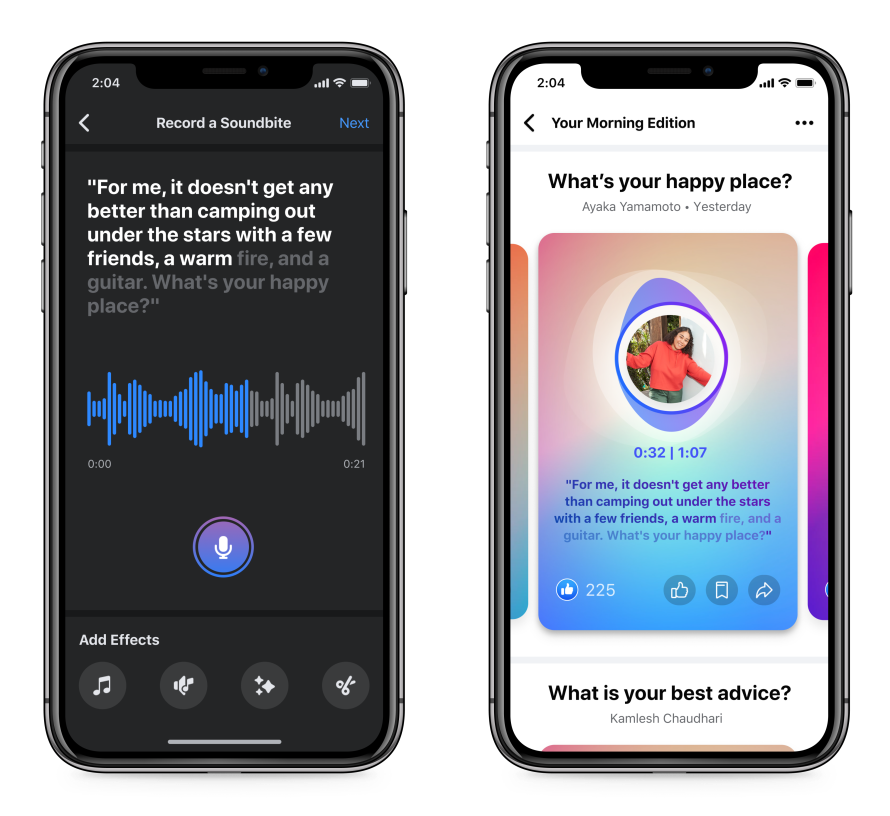 Considering the recent impacts of Apple's new app privacy feature on the Facebook pocketbook, the launch of an in-app podcast player will give the social giant additional ad targeting leverage to generate extra revenue because the network will be able to tap into users' favorite shows and thereby their interests. The new podcast platform is expected to launch within the next few months.
Meanwhile, as we wrote last week, the Clubhouse app continues to surge in popularity. Unlike the soon-to-be-launched Facebook in-app podcast, the Clubhouse app features high-profile users like Elon Musk who doesn't like Facebook. Musk once advised his 52 million fans to leave Facebook and use the secure messaging app Signal instead. The Clubhouse app has also be downloaded by more than 8 million in the year since its launch.
---
Trending Now