This Tesla Model X has driven over 400,000 miles but comes with repair costs of $29,000 after 40 months
Posted On February 21, 2020
---
A lot has been written about the longevity and economics of electric cars and how they stack up against the traditional internal combustion engine (ICE) cars. The folks at Jalopnik, a news and opinion website about cars, recently wrote an article about what is believed to be the highest-mileage Tesla Model X in the world—a 2016 "90D," rental car/shuttle with over 400,000 miles on the odometer.
According to the article, Jalopnik received full maintenance records for the Tesla Model X from Tesloop, the company that owned the car. Tesloop sells a "regional EV mobility network." In other words, the company offers rides in Teslas between the cities of Los Angeles, San Diego, Palm Springs, and Las Vegas. With its Fremont, California-built cars regularly making those trips. The maintenance records include all the parts that were replaced for the electric crossover to reach 400,000 miles in this condition.
To get a true maintenance costs over a period of 40 months, Tesloop kept a log of the machine's full service records and along with the repair costs. The repair costs are then broken down into categories: electrical; battery-related items; interior and exterior trim; seating; and drivetrain and brakes.
Just like regular ICE cars, this Tesla Model X suffered from electrical failures and battery/charging failures. For example, the air conditioning compressor had to be replaced at 72,384 miles and 115,362 miles.  "AC compressors are one that…we realized early on, was that they are not designed to be used around the clock," Jalopnik write, citing Haydn Sonnad, founder and chief evangelist for Tesloop.
He also pointed out that this model of Model X's AC was in use pretty much all the time, as the car was driving through the desert. Others include: wear and tear of interior and exterior, seating failures, drivetrain and brakes replacements.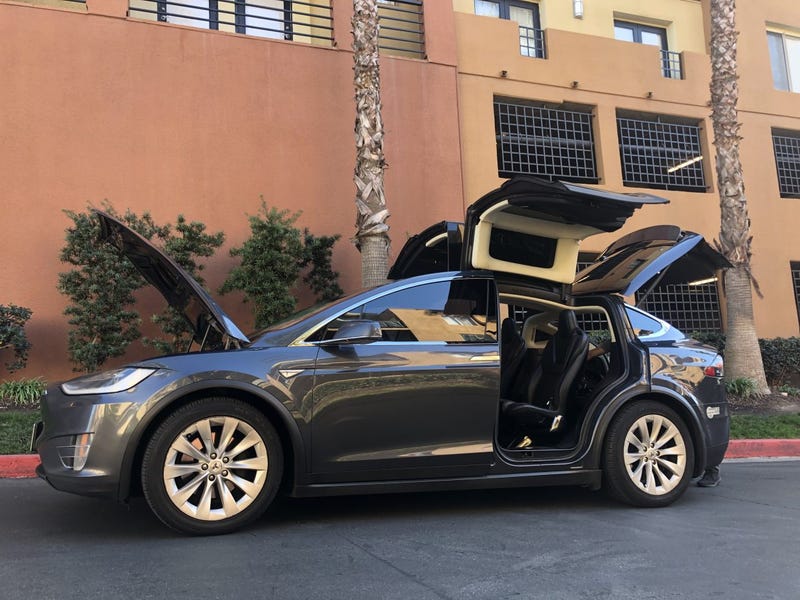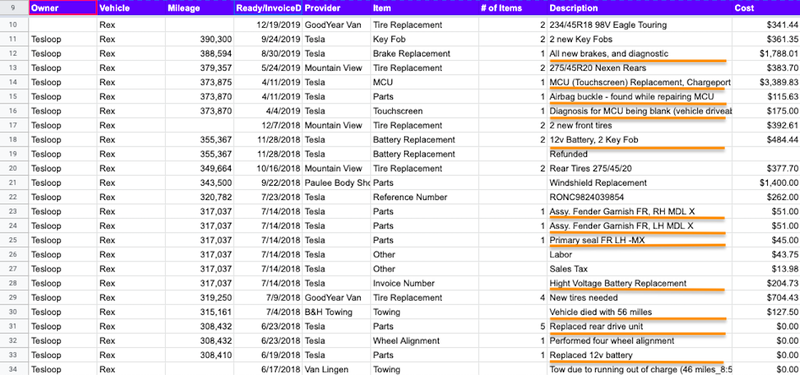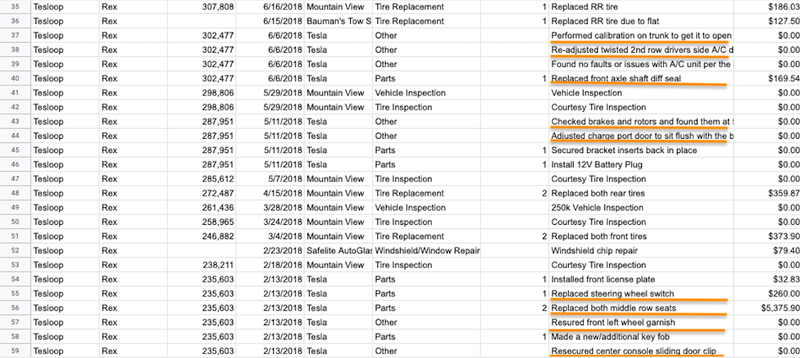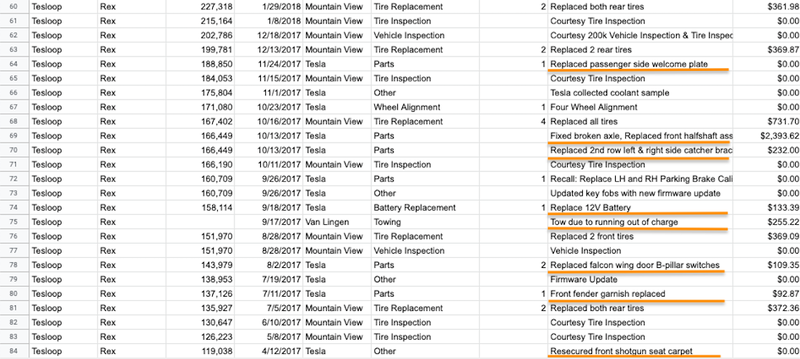 So, what are the key takeaways?
Jalopnik concludes that "in many ways, they share failure modes/maintenance requirements with ICE cars—electric switches go bad, trim falls apart, motors crap out after lots of miles, tires need to be replaced, and alignment needs to be adjusted."
In different ways, the author found that the EV brakes hold up for a really long time. "The battery can fail in a strange way that makes occupants think there's range left when there isn't (ICE cars' fuel gauges fail, too, it's worth noting), and the port through which you feed energy into the car can be wonky," the author said.
Tesloop founder said the lessons learned and the biggest takeaway is that, on a per-mile [basis], maintenance for Tesla Model X is relatively cheap. "The big takeaway is that, on a per-mile [basis], maintenance is relatively cheap," Sonnad reportedly said. "The first like 200,000 were super low cost," he said, but things went up dramatically from there, especially after 200,000 miles. "Many of the Model X's costs came at the end of its life," he added.
You can read the full article here
---
Trending Now