This startup is using NASA technology to make the next generation of jackets
Posted On February 18, 2018
---
13-ONE is a new sportwear startup making jackets out of the material used in spacesuits. The inspired space sports jackets will keep you warm and dry without having extra weight. Hema, the founder of 13-ONE, was chosen to participate in the prestigious Goldman Sachs/Tory Burch "10,000 Small Businesses" program. 13-ONE's jackets were exhibited at the first White House's first summit of the United State of Women in Washington in 2016.
13-ONE is named after the length of a half-marathon. Their product, Everest, utilizes NASA space technology to retain body heat by 90%, making it ideal sports wear that gives athletes faster recovery after an intense activity. With a self-storing pocket, it's easy to keep on hand, making it ideal for athletes, outdoor enthusiasts, travelers or just everyday people on the go. The Everest is warm and water-repellent, shielding you from cold, wet and windy days. Whether you are going to the gym, work, night out or looking for adventure, our jackets have you covered. "This is a technology that was used in space and is still being used in space," says Hema Nambiar, founder and CEO of 13-One. "Now it's for everyday use."
13-ONE Sportswear isn't simply a fashion-forward statement of style. The jackets are a technological leap. The jacket is lined with a radiant barrier developed by NASA scientists to protect astronauts from extreme temperatures. The technology provides a light-weight, reflective insulation that's capable of retaining 90 percent of one's body heat. Every 13-One jacket uses proprietary Silver Lining® Technology, a radiant barrier developed by scientists at NASA for astronauts.
Known as "Heatsheets®", this technology allows their jackets to harness natural energy sources, like body and solar heat, to protect against heat, wind, rain and cold by reflecting up to 90% of your body heat back to you. This makes 13-One the ideal choice for athletes who want a quicker recovery time after an intense workout. But these jackets aren't just for jocks. They're for kids who like to play in the rain. Working Moms who like to work out. And on-the-go Dads who like to travel lightly. The jackets also come in various sizes and styles.
Unisex Full Zip Jacket:

Unisex Half Zip Windbreaker Jacket: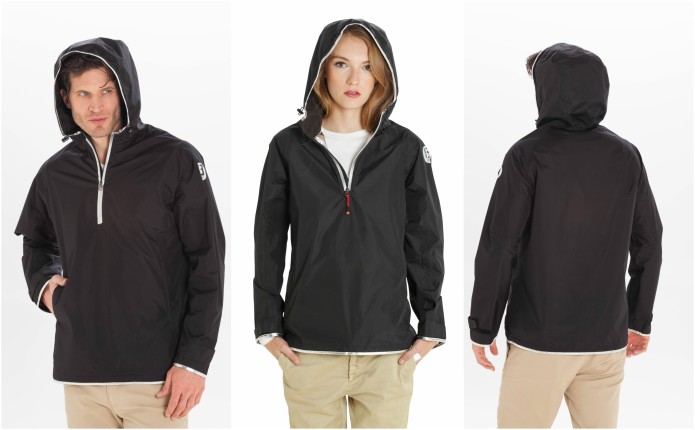 Women's Trench: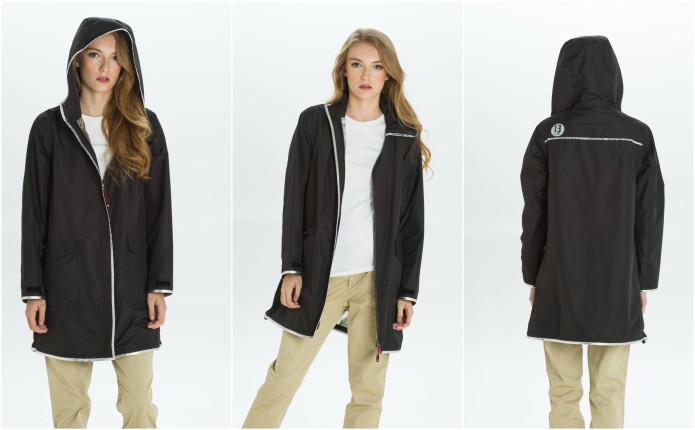 History of 13-One
The idea behind the jacket first came after Hema ran her first half marathon. The aha moment came when she was handed a thin silver blanket to keep warm. Her story is inspiring and encouraging. Most people take breathing for granted, but not Hema Nambiar. After two massive surgeries to revive a collapsed lung and implement a new synthetic diaphragm, Hema had to relearn how to breathe again. Literally. To celebrate her recovery Hema ran her first half marathon, 13.1 miles long in Central Park. After crossing the finish line, she was handed a thin silver Heatsheet to keep warm. Hema took her love of running and passion for technology and created 13-ONE; a sportswear line that embraces the NASA space technology found also in Heatsheets and the spirit of active outdoor lovers everywhere. The adrenaline of the race, the warmth of the blanket and the support of the runners made Hema think: Life really is a marathon and you don't have to be running a race to feel it.
Below is a video of 13-One
---
Trending Now