Tesla is hiring over 10,000 people for its Giga Texas factory
---
Tesla CEO Elon Musk just that the electric car giant is hiring over 10,000 people for its Giga Texas factory. In a Twitter post about an hour ago, Musk said over 10,000 people are needed for Giga Texas just through 2022.
Musk added that the location is just 5 minutes from the airport, 15 minutes from downtown, and right on the Colorado River. Musk was responding to another tweet posted by Austin Tesla Club. According to the tweet, you do not have to have a college degree to work for Tesla. You can work for Tesla straight out of high school.
If you're interested, just click on the link below and it will take you to the Tesla career page.
Over 10,000 people are needed for Giga Texas just through 2022!
– 5 mins from airport
-15 mins from downtown
– Right on Colorado river https://t.co/w454iXedxB

— Elon Musk (@elonmusk) March 31, 2021
As we reported back in May 2020, Musk threatened to move Tesla HQ out of California 'immediately' after a California county health official said that the plant could not reopen. Since then, over a dozen of other tech companies have followed suit.
Meanwhile, below is a screenshot from Chris Reilly of Tesla recruiting which explains how Tesla is working with the local community to hire the best and brightest people for the company.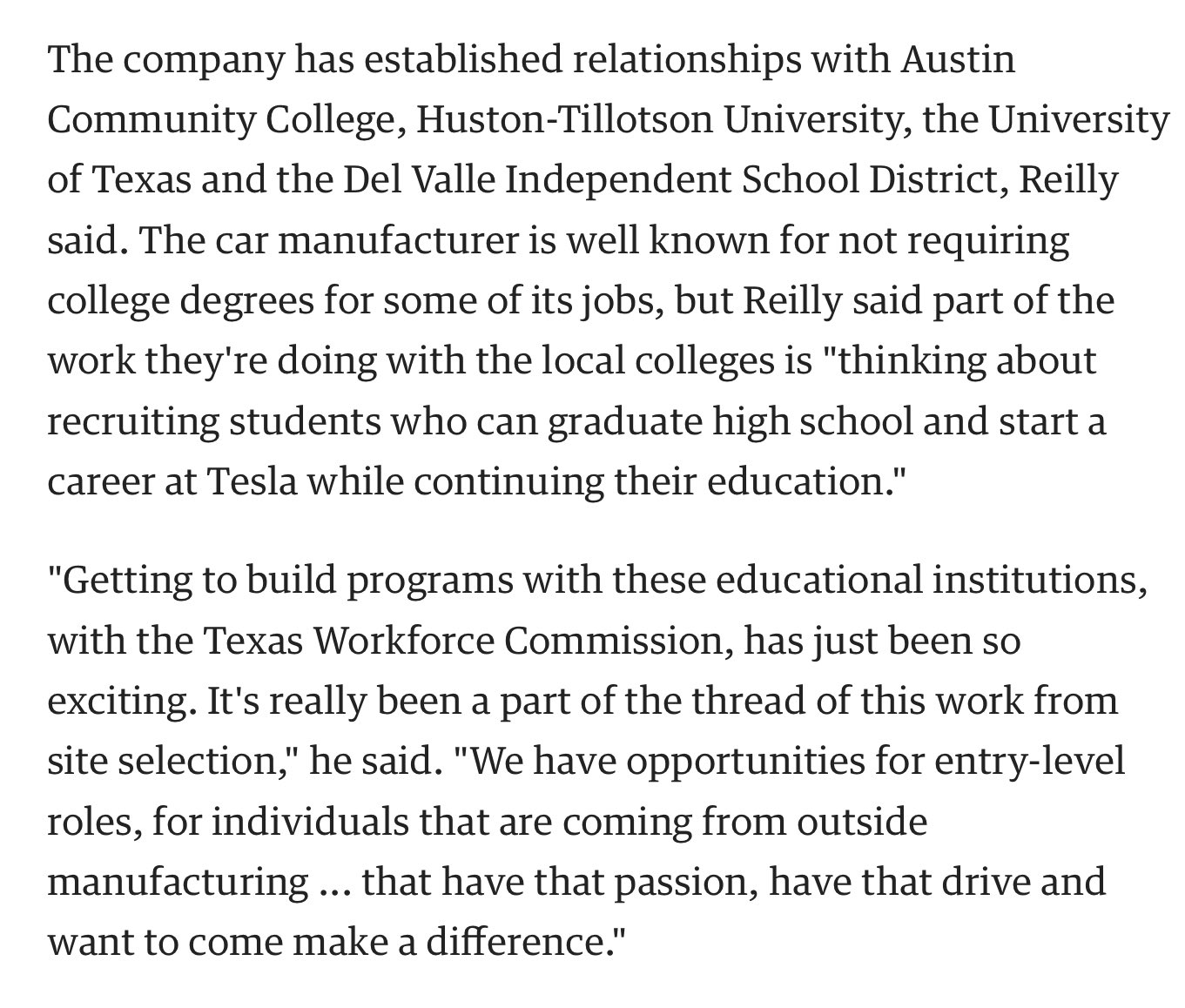 ---
Trending Now