The Apple's App Store is down… (Update: App Store is back up Now)
Posted On January 24, 2020
---
It's noon time on the East Coast of the United States and it appears that Apple's App Store is down. Apple said that it was investigating the issue, according to its website. The outage is preventing millions of App Store users from making purchases. There is currently no word from @AppleSupport page on Twitter.
However, users were not amused. A quick Twitter search shows a host of complaints from users noting that they can't make purchases on the App Store, were struggling with sign-on issues and that downloads had ground to a halt.  One App Store user said: "Is the Apple App store not working for anyone else either? Used WiFi and data on my iPad and no apps want to update. The store loads but that's about it."
Update: It seems App Store is back to normal able for some users. Some users said they were able to sign in again and download apps.
Previously:
Outage reporting website, Down Detector, shows the hourly status changes over the last 24 hours.
The site aalso shows that Apple Store is indeed going through some technical glitch at various locations.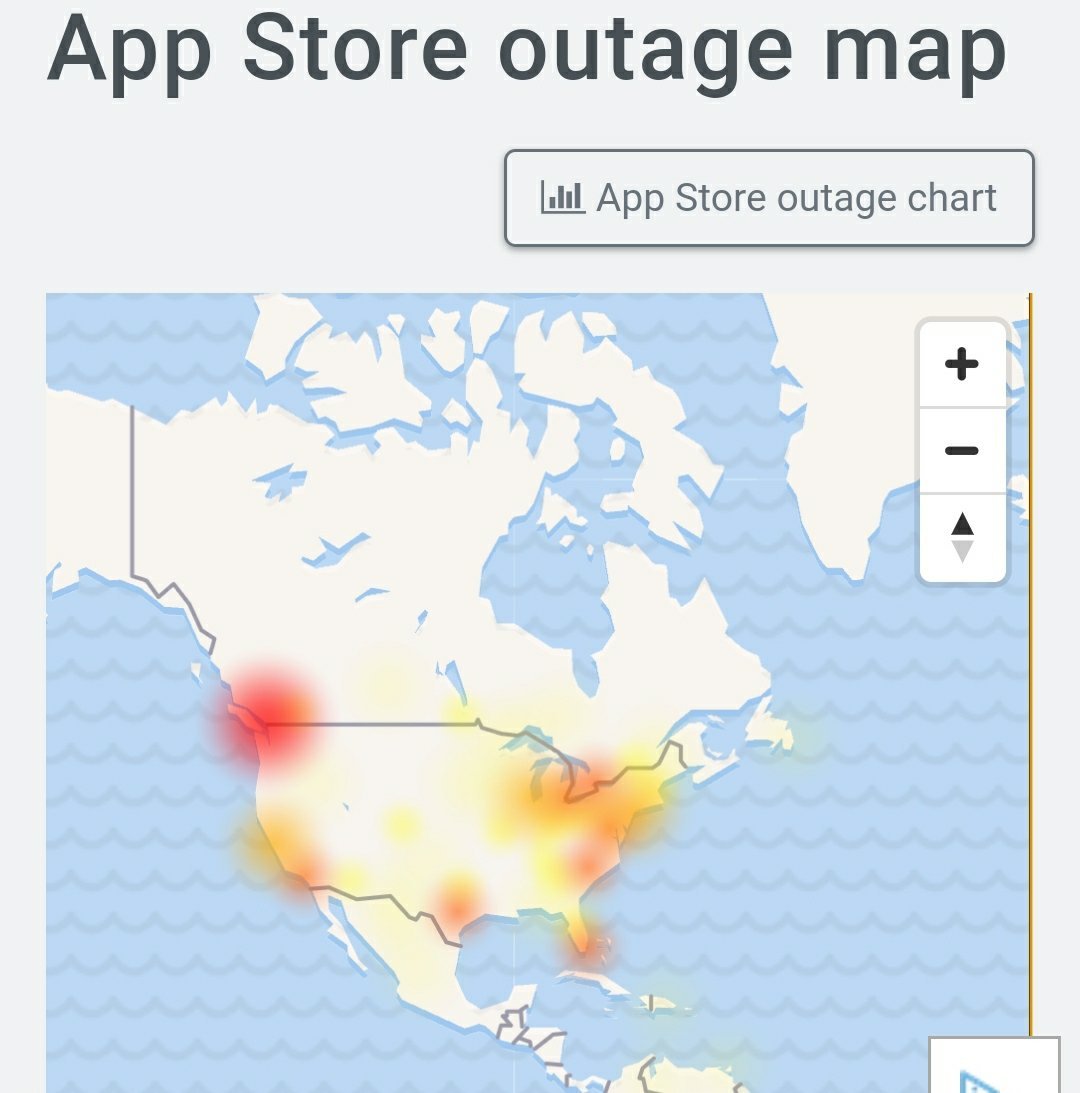 Another App Store user posted this on Twitter.
Anyone else iPhone doing this? @Apple #appstorenotworking #applehelp pic.twitter.com/cODBsZT6CY

— hurk smith (@HurkSmith) November 17, 2016
This is a breaking news. Please check back for updates
---
Trending Now