Google launches a new portal to connect small business with resources
---
Over the years, Google has built a range of tools to help businesses use the web to grow and thrive. In October 2017, Google launched an initiative to help people develop the skills they need to find work or grow their business. In 2018, Google Search and Advertising tools helped create $335 billion in economic activity for millions of businesses, website publishers, and nonprofits across the United States. These tools make it easier for small business owners to find and connect with customers and run their businesses.
To further help small business owners find the right products to help them grow their business, Google announced Thursday the launch of Google for Small Business at an event in New York City in celebration of International Small Business Day.
"I've had the opportunity to get to know many small business owners and the challenges they face. Most of them tell me that they need help saving time at work, or that they need easy tools to help them promote their business. The internet has created new opportunities for small businesses, but it can be hard to know where to start," said Kim Spalding, Google Global Product Director, Small Business Ads.
Google for Small Business includes a web portal designed to make it easier for entrepreneurs to find business tools and services.  On the website, small business owners can find:
Personalized plans: Tell us your business name, answer a few questions about your business, and select a goal. You'll then receive a step-by-step, tailored plan of recommended products to help you stand out online, reach more customers, and work more efficiently. The recommendations will include products to help with all three, but with a special focus on the goal that's most important to you.
In-person workshops: Locate free Grow with Google workshops happening near you for hands-on help.
Latest news: Stay updated on Google's small business-focused tools and services.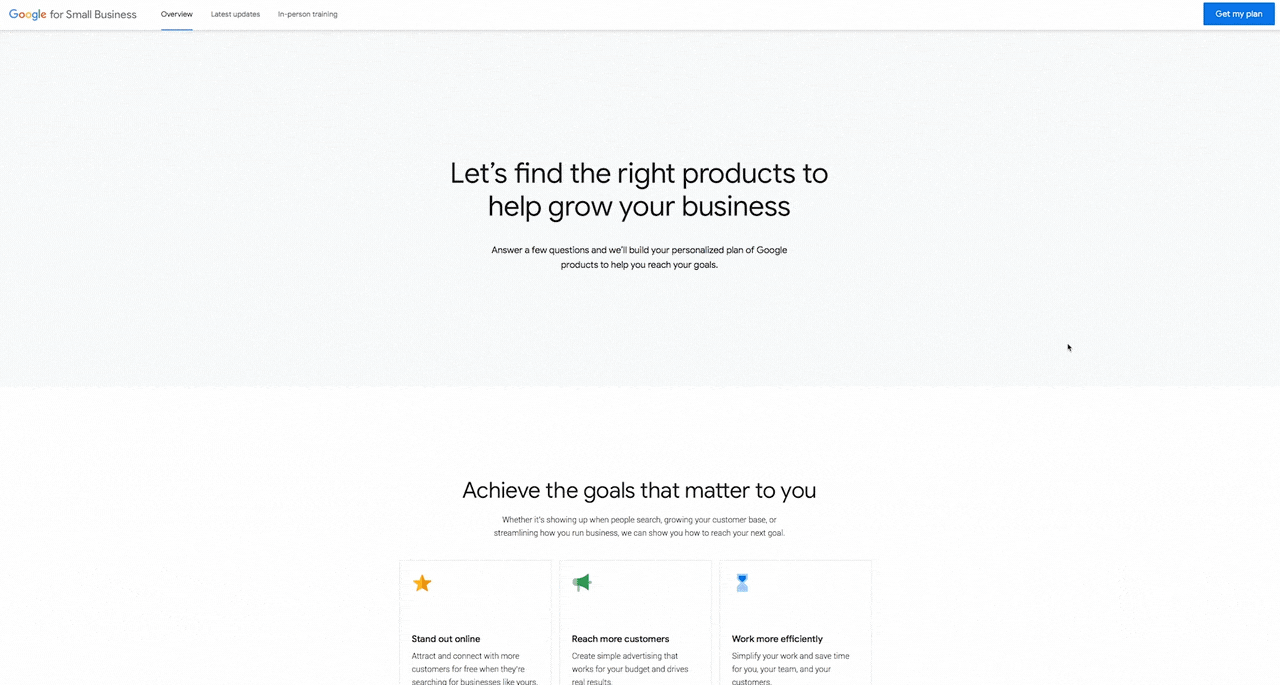 ---
Trending Now