Meet OptiShokz Revvez: The Bone Conduction Audio Sunglasses
---
We all love music. But what about if you want to keep your ears open when riding a bike? Enter AfterShokz, the company behind the lightweight and comfortable Trekz Titanium wireless stereo headphones designed with athletes in mind. Trekz Titanium is sweatproof, secure, and will allow you to hear your surroundings – no matter where life takes you. AfterShokz is not new to sunglasses and headphones, it currently boast over 200 patents.
Now the company is stepping things up with the launched of a new product through its sister company, OptiShokz. The company recently launched OptiShokz Revvez, a combination of sunglasses and bone-conducting headphones in one. Having sunglasses pack with integrated headphones that let you also listen to music, is not really a new idea but doing it through bone conduction is. Revvez sunglasses are the first sunglasses with transducers positioned to transmit sound through the cartilage behind your ear, providing the best bass response and volume.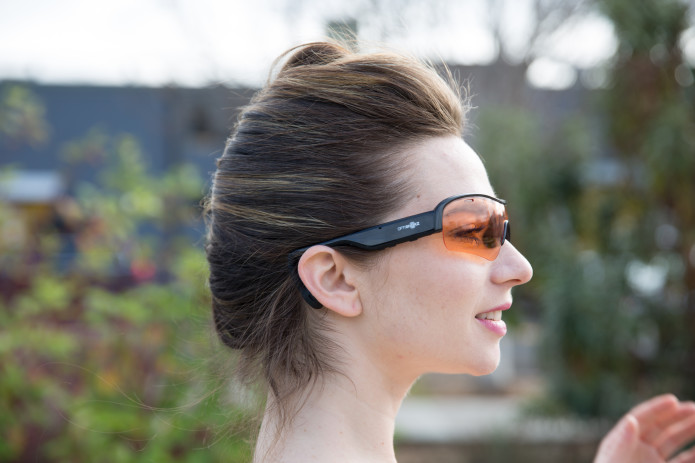 What's the big deal about bone conduction technology, you might ask? Bone conduction is a natural part of the hearing process—sound travels through our eardrums and bones simultaneously. We've taken the concept to the next level through the development of a suite of proprietary audio technologies and design patents.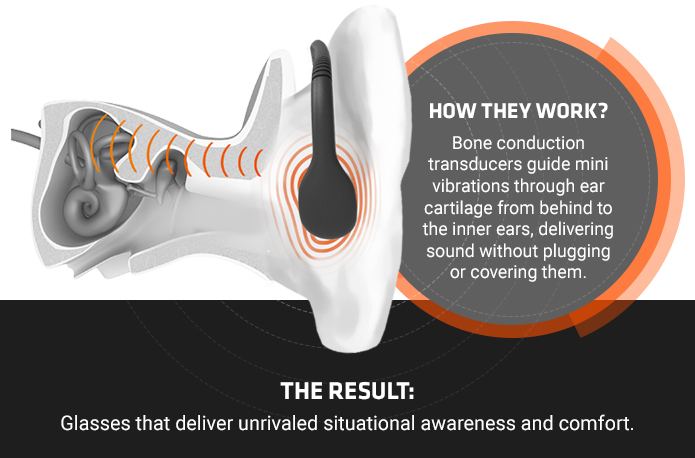 Revvez  is designed to allow cyclists, runners, hikers, golfers, skiers and others to listen to audio and make calls on the go while maintaining "ambient sound awareness." OptiShokz Revvez launched its campaign on February 19 on crowdfunding webesite, Indiegogo. With 23 days to go, Revvez has raised over $307,224 USD (at the time of writing), about 614% of $50,000 fixed goal.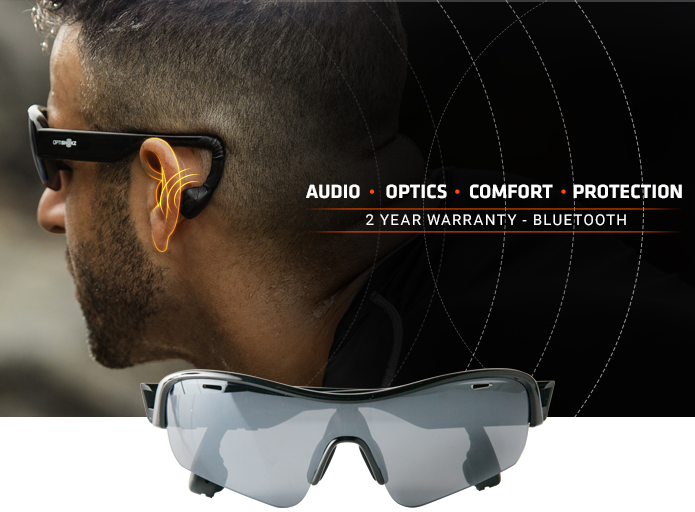 OptiShokz's audio sunglasses, the Revvez, feature patented AfterShokz bone conduction technology that delivers stereo sound through the ear cartilage. You can hear your music and the world around you with open-ear design and premium eye protection.
For just Price $179, with early-bird pricing of $99 and 2-year warranty, OptiShokz Revvez is packed with these amazing features:
Bendable two-position titanium temple arms
Water and sweat resistant (IP55 certified)
Each pair includes three interchangeable silicone rubber nose pads to ensure a comfortable fit
Five lenses to choose from: Polarized Grey, REVO Blue, Gradient Grey, Transparent and Bright Yellow
Dual noise-canceling microphones eliminate external noise while enhancing speech volume for phone calls
Interchangeable lenses molded in Teijin polycarbonate (glasses come with your choice of one lens, and additional lenses are sold separately)
Open design leaves ears open and allows you to hear the outside world while listening to audio
6-hour battery life. You can charge fully in less than 2 hours
Bluetooth 5.0
Revvez is available for delivery in June. You can pre-order your own copy by visiting their campaign page on IndieGogo.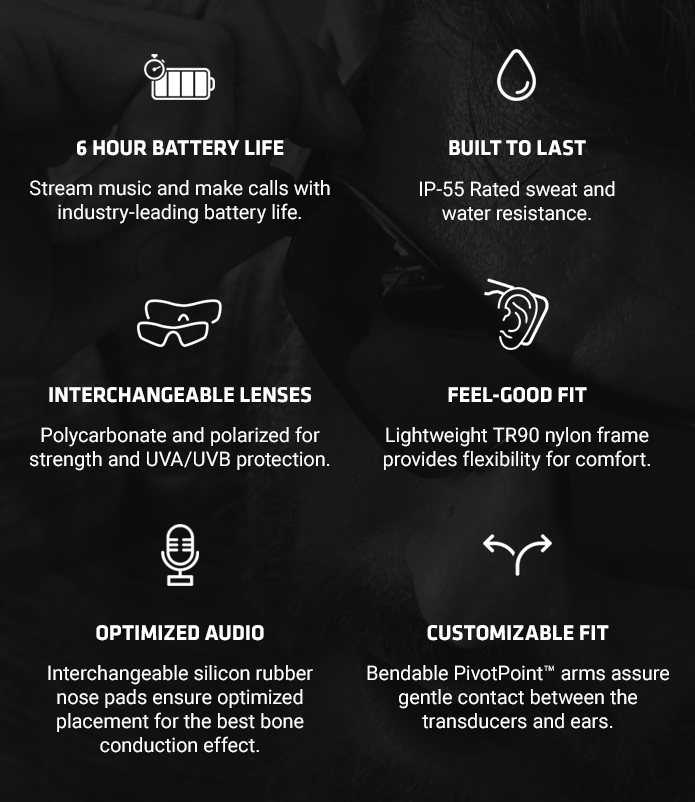 See Revvez in action.
---
Trending Now