Atrium raises $65 million in funding to replace lawyers
Posted On September 13, 2018
---
Startup law firm and tech company Atrium has raised $65 million in funding to create AI capable of replacing lawyers. This comes a year after announcing its $10.5 million seed investment. Forbes notes that a law firm seems an unlikely choice for founder Justin Kan, after co-founding Twitch and serving as a partner at Y Combinator. But Kan said Atrium is solving a problem he felt acutely as a founder: "This was a problem I'd seen in my own experiences, where all these parts around legal were like a blocker to what I wanted to do, and the legal bills felt like Russian roulette," he said. "It's almost like a tax you have as a business owner. That's why I wanted to attack this problem." Kan will be joined on Atrium's board by tech heavyweights Marc Andreessen, Andrew Chen, and Michael Seibel.
Atrium began with startup financing. Now it offers clients commercial contracts, blockchain, and outside counsel. Atrium's main goal is to use technology to automate their client's time-consuming and menial work, so associates and senior associates can focus on the more complex tasks at hand. For example, one of Atrium's apps can automatically turn startup funding documents into Excel cap tables, saving much of an associate's billable time.
In an interview with Above the Law, Kan said: "the core of our platform is machine learning that parses legal documents to turn them into structured data, then to build applications on top of that data, applications that help attorneys, legal professionals, and their clients with legal work."
When it comes to the legal tech arena as a whole, Kan said, "There's a lot of innovation in legal, but what I think is resonating in the market for us is combining this expert advising with the SaaS/software solutions that they use on a daily basis as an end-user or client or attorney." Kan further notes that the law system has traditionally been something that people don't want to take risks with.
However, the AI-based legal SaaS platform looks like it's here to stay. At Tech Startups we think the legal services industry is one of the antiquated industries that could use disruption and innovative technology. But the funding for Atrium is a good sign of a budding relationship between legal and automation.
Atrium is only one of the few startups aiming to persuade the legal industry to use artificial intelligence. LawGeex is an Israel-based startup that built an AI that removes the legal bottleneck of reviewing and approving everyday business contracts before signing.
With total funding of $21.5 million, LawGeex has enabled businesses to remove contractual bottlenecks and ensure that the simple question: "Can I sign this?" doesn't slow businesses down and help associates focus on high-value tasks instead of getting lost in paperwork. LawGeex's technology can also help improve accuracy, consistency, and efficiency. LawGeex CEO and co-founder Noory Bechor said, "Customers who once waited weeks to get a simple contract approved can now complete the entire review and approval process in under sixty minutes."
This business model truly opens up a huge opportunity for disruption by technology companies like Atrium and LawGeex. The rise of AI and machine learning has meant that it has impacted several industries and is quickly being integrated into the workforce. Ayima reports that AI is expanding across multiple sectors with banks using it to detect fraud, financial institutions to predict stock markets, and even farmers are applying it to separate vegetables. As in law firms, AI is beginning to be used as a more effective alternative to manpower.
TechCrunch details that although Atrium's technology is limited to a narrow band of cases now, it has plenty of room to grow—especially now that the technology is well-capitalized. One hurdle Atrium, LawGeex, and other legal tech startups like Ravel, CaseText, and Judicata do face is effectively persuading big corporations to let computers do the work. Yet, there is no denying that artificial intelligence and machine learning are the next best steps when it comes to building a more accurate and efficient business model—no matter the industry.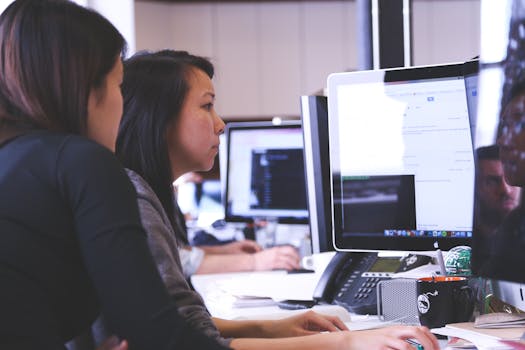 ---
Trending Now